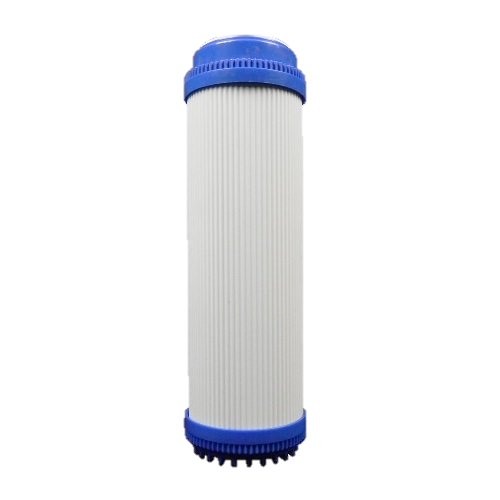 10 Inch UDF Activated Carbon Filter Cartridge
---
Product Description
1.  Insecticide, pesticide residue removing;
2. Eliminating organic solvent and chemical pollution caused by other industries;
3. Absorbing organism, residue chlorine and other radioactive substance;
4. Decolonizing and odor removing.
Product Description
The UDF from UPICK are made from nontoxic and tasteless high performance coconut shell carbon and coal carbon, while use food-grade adhesives to keep absolute safe use, it is integrated by absorbing and catalyzing functions, it is new products to replace scattered activated carbon in liquid and air filtration.
Features & Benefits
1. Developed pore structure
2. Big specific area
3. Strong absorbing
4. Good chemical stability